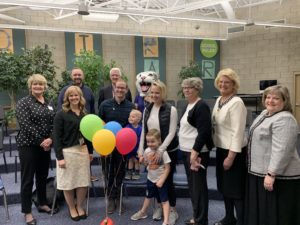 The Jordan Education Foundation recognizes and honors superior teachers with a track record of improving student achievement, using innovative instructional strategies and making a difference in the lives of their students. These teachers are among a select few highlighted as Outstanding Educators who are making a difference in the classroom.
The annual Outstanding Educators Awards publicly honor and recognize educators who raise the bar of their profession. Recipients are nominated by school administrators and colleagues through an application process reviewed by a selection committee.
SHMS wants to join with JEF and recognize Eric Noyes as the Outstanding Educator that he is. Congratulation Mr. Noyes!