Students or faculty members seeking to apply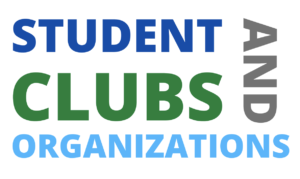 for a new club or renew an existing club, need to fill out the "Application for Student Clubs" form. Turn the form into an assistant principal before the deadline.
Fall application window is from August 15 to November 1.
Spring application window is from March 1 to April 1.
Application for Student Clubs
Guidelines and Instructions for Student Clubs
MS Student Club Participation Form
Student Clubs District Policy
2022-23 Approved Clubs
Club
Advisor/email
Information
Dance
Nichole Valerio


nichole.valerio@jordandistrict.org

Dance Club is designed for students who are interested in Dance--from beginning to advanced. Students work on technique, choreograph dances, and work on combinations of different dance styles. We typically meet every Tuesday from 3-4 in the Dance Portable.


Dungeons and Dragons
Nickell Jones
nickell.jones@jordandistrict.org


Nichole Valerio


nichole.valerio@jordandistrict.org


Meetings are Friday's from 3:05-4:00 in the library. Students aren't required to bring anything.

ESports Club
Kathy Bekkemellom
kathy.bekkemellom@jordandistrict.org
Chris Duersch


christopher.duersch@jordandistrict.org

Meet on Wednesdays in the library from 3-4 pm.  We play Rocket League, Mario Smash Bros, and Mario Kart.  A permission form is needed to create an account and compete against other schools in Rocket League, or you can just come and play Mario.

Multicultural Club
Brian Fait


brian.fait@jordandistrict.org


Emily Morin


emily.morin@jordandistrict.org

The Multicultural Club meets as a TA class.  As a club we see the diversity and differences in people as a strength and benefit, and are confident that the principles of inclusion, respectful relationships and the acceptance of diversity will make our school, our community and the world in general a better place for all.  We work to bring awareness and education about other cultures to the school setting.  All discussions and work within the class focus on culture and its influence in our lives.

NJHS
Julie Rushton
julie.rushton@jordandistrict.org
Kyle Carter


kyle.carter@jordandistrict.org

To be in the NJHS you must maintain a 3.8 GPA or higher. You need to have all H's and S in citizenship. You have to provide 6 hours of service each quarter. The service can't be provided to your immediate family. We do a yearly food drive and the students provide acts of service for the school.

Students must apply and their application must be approved in order to be in NJHS.

PTSA

Nicole Neff

nicole.neff@jordandistrict.org

Greg Anderson

gregory.anderson@jordandistrict.org

PTSA is a leadership class focused on being the student voice in meetings with parents, teachers and admin. 

We work to improve the school by hosting both Red Ribbon and White Ribbon weeks. Red Ribbon week is our way of saying, "No" to drugs and other harmful substances. White Ribbon week is our internet safety week!

We also partner with the memory book committee to help provide photos of memorable school events!

STEM
Mr. Barclay
jeffrey.barclay@jordandistrict.org
Mrs. Turley


erin.Turley@jordandistrict.org

STEM Club hosts an activity once a month. These activities are open to everyone! Listen for details about upcoming activities each morning during the daily announcements during T.A. 

Information about STEM activities can also be found throughout the school on the TV's and posters in the hallways.

STEM Council meets weekly on Wednesday after school from 3:00 to 4:00 p.m. If you are interested in joining STEM council, see Mr. Barclay or Mrs. Turley in rooms 614 and 721 respectively

.

Tiger Squad
Kathy Campbell
katharine.campbell@jordandistrict.org
Nichole Valerio


nichole.valerio@jordandistrict.org

Tiger Squad is a specialty TA class that is taught by the counselors and includes students from 7th, 8th and 9th grade.
Tiger Squad Members are nominated for their ability to show friendship & acceptance for everyone and help to foster a positive atmosphere at South Hills. They are also trained in Hope Squad curriculum which supports students who may be struggling with self-harm or suicidal thoughts. Tiger Squad members are essential in helping to notice peers who need mental health support.


These amazing students teach lessons, plan activities like Hope Week, help new students feel welcome, and are great at reaching out to those who need a friend, a listening ear or a positive support. They are leaders in the school whose positive impact greatly affects the experience of middle school for all students.

Students must apply and their application must be approved in order to be in Tiger Squad.