---
---
April and May Tigers of the Month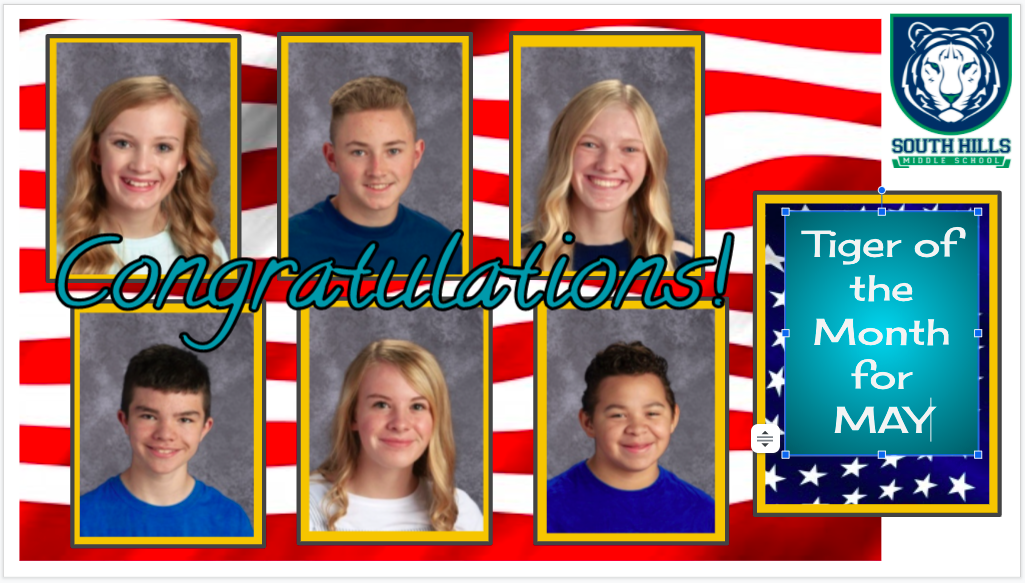 Congratulations!
Two of our South Hills family were honored by the Jordan Education Foundation. Ms. Marx, our wonderful SEB Support teacher, was honored as our SHMS Outstanding Educator of the Year.  Our amazing principal, Ms. Waite was selected as Outstanding Principal of the Year for the entire Jordan District. We're so grateful to work with these two dedicated educators.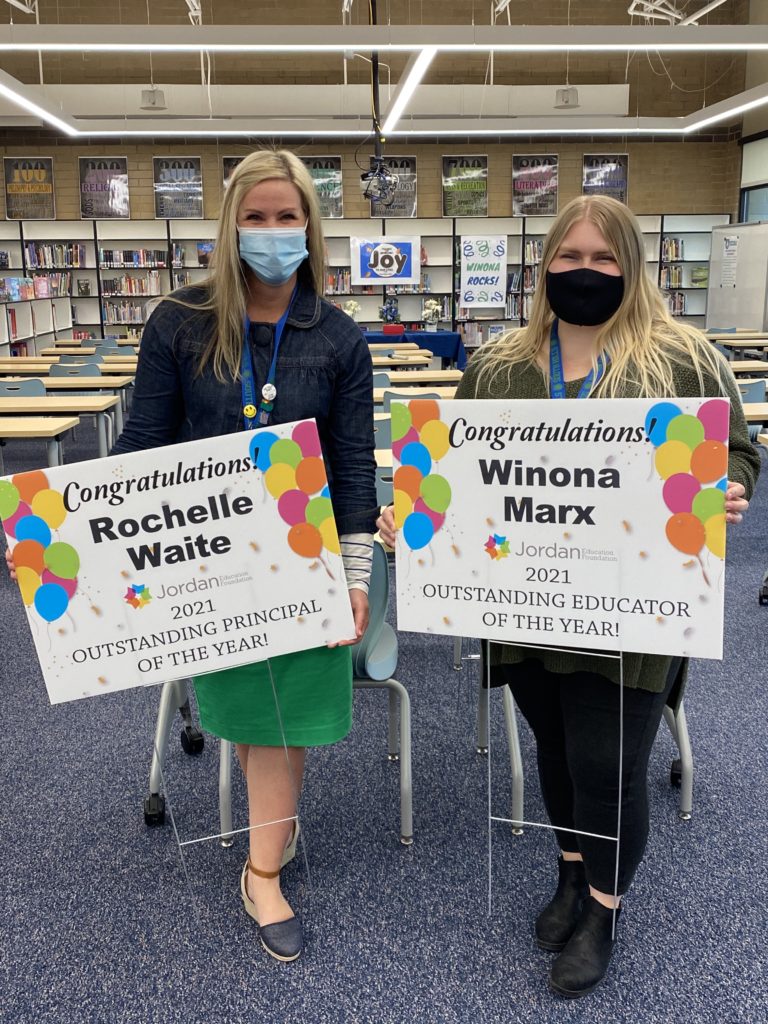 ---
End-of-Year Assessments
End-of-year assessments will be April 26-28. Click here for the assessment schedule. We hope our students will come rested, relaxed, and with a positive outlook. The guidelines for assessments are posted below.
---
March Tigers of the Month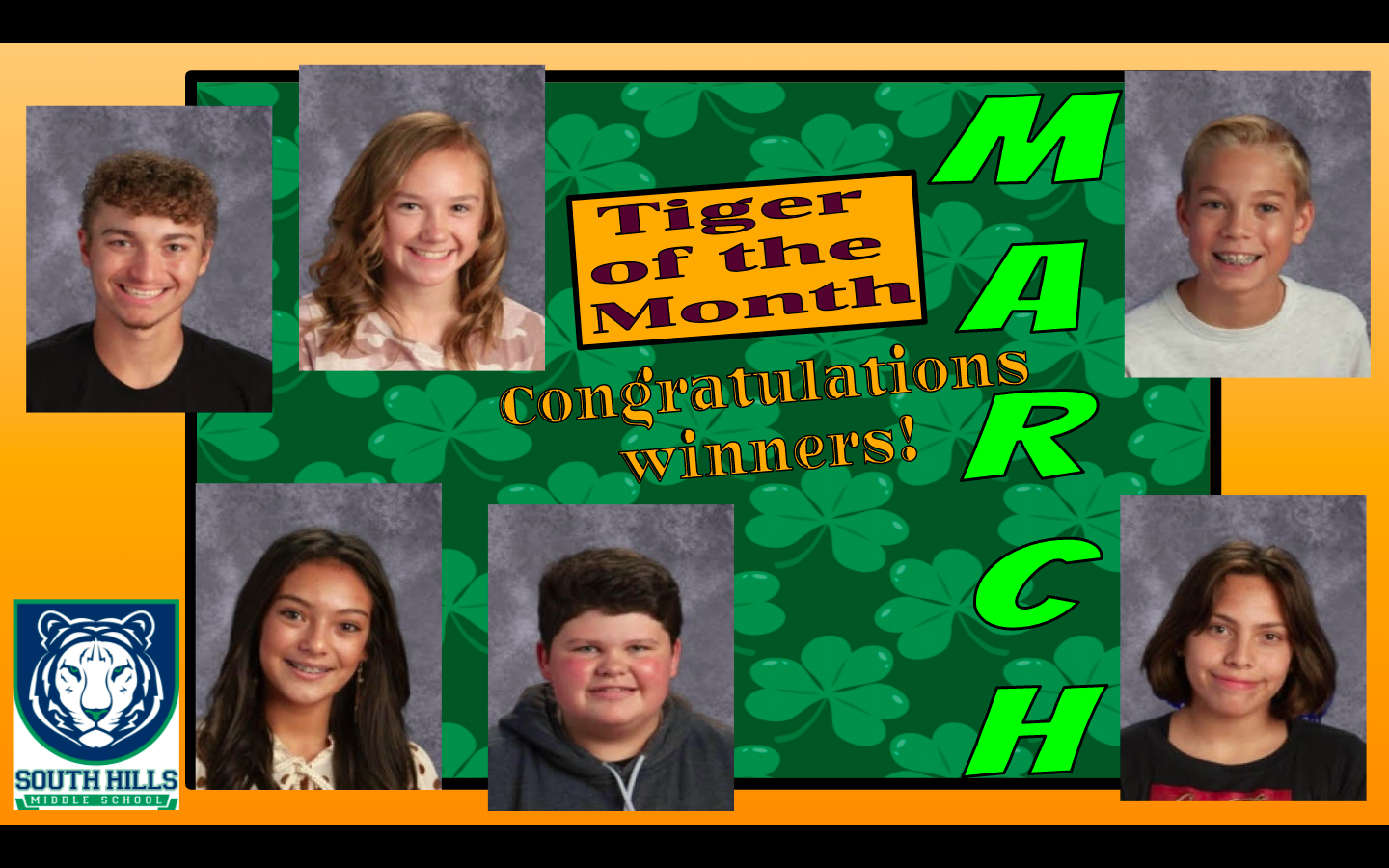 ---
Oliver Jr.
We are proud of the hard work the students put into the musical. Congratulations on a wonderful production.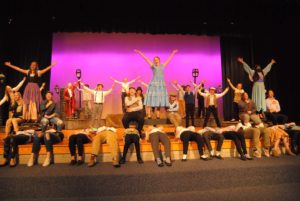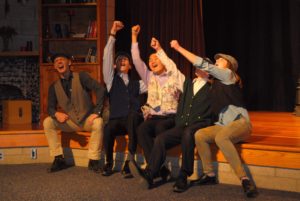 ---

Follow these steps to register your student for school.
Go to Skyward Family Access and login with a parent account. For additional help and instructions click here:  Family Access Login Information
Once your Skyward registration is complete, click here for Additional Registration Information. 
**IMPORTANT** All students, whether they will participate in person or online, MUST complete the online enrollment/registration process in Skyward. 
Attendance Procedure Updates
Curbside Meal Pickup Map
Pay fees online!
South Hills Dropoff/Pickup Map
South Hills Return to School Plan
---
---
Students at South Hills know and follow the TIGER TRAITS:
A WHITE TIGER...
Takes responsibility
Is in the proper place
Goes prepared
Engages in learning
Respects self and others
---